Welcome from Director Masanori Aikawa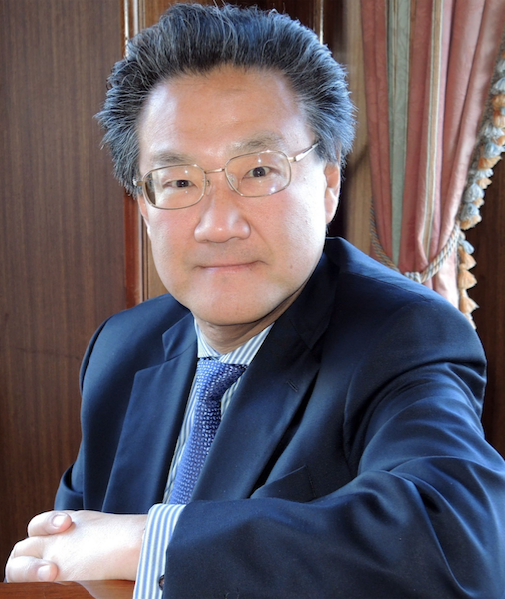 Thank you for visiting the website of the Center for Interdisciplinary Cardiovascular Sciences (CICS)!  I would like to share with you the concept and short history of our center.
Background and Goals
In December 2009, we launched CICS in the Brigham and Women's Hospital, an affiliate hospital of Harvard Medical School, in collaboration with the Japanese pharmaceutical company Kowa.  This is a unique model of the academia-industry partnership, focusing on target discovery for new therapies.  Conventionally, two phases of target discovery and drug development may not have been well connected.  The former is often conducted in academic research laboratories, which usually do not have expertise in drug design and development.  The latter is typically done in pharmaceutical companies after years of academic research and takes many years.  These phases are often bridged by startup ventures founded by academic investigators but challenging.  Overall, the entire process from basic target discovery to preclinical and clinical development of new compounds takes a very long time despite high unmet needs for new therapeutics.  To speed the process, we attempted to establish a new paradigm of fully-integrated drug discovery research.  At CICS, academic investigators with various research background and skillsets and experienced pharmaceutical scientists from Kowa work side by side.  Our ultimate goal is to save many patients by developing new classes of drugs to treat cardiovascular and metabolic disorders through the seamless and speedy transition from the target discovery phase to the drug development.  To accomplish goal, we appreciate the importance of close conversations with clinicians.  We thus wish to establish collaborations with clinical investigators and clinical trialists.   
Our scope and technologies
We focus on four disease areas: 1) cardiovascular inflammation, particularly macrophage biology; 2) cardiovascular calcification; 3) insulin resistance; and 4) dyslipidemia.  We have already identified more than a dozen of novel targets.  Multiple cutting-edge technologies accelerate our target discovery research: 1) mass spectrometry-assisted global and targeted proteomics; 2) systems biology with multi-layer networks analyses; 3) innovative histopathological analyses, using original quantitative imaging software programs; and 4) multiple animal models, involving complex microsurgeries.  We not only use advanced technologies, but also develop them in house.  We have active collaborations and communications among these programs, which represent the interdisciplinary nature of CICS.   
Our operation philosophy
To further develop our model, we maintain a very active and pleasant environment, where scientists with innovative minds can enjoy working.  We have no boundaries between groups and disciplines, while we respect each other's academic independence and freedom.  We welcome out-of-the-box ideas.  We are interested in integrating new paradigms and advanced technologies.
Please feel free to contact us to discuss potential collaborations.  If you are interested to join our center, please also let us know!