Our History and Mission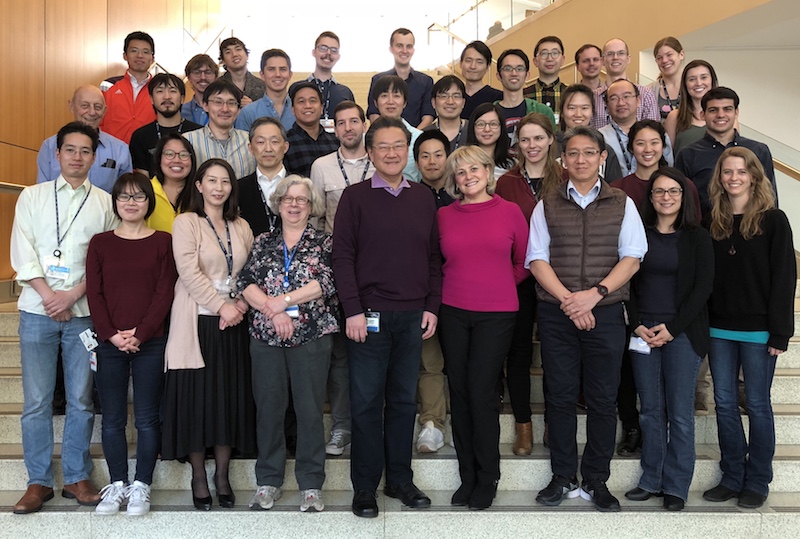 The Center for Interdisciplinary Cardiovascular Sciences (CICS) was established in 2009 by a collaboration agreement between the Brigham and Women's Hospital (Boston, MA) and Kowa Company, Ltd. (Tokyo, Japan).
The goals of CICS are to promote better understanding of the mechanisms of cardiovascular inflammation and cardiometabolic disorders and to enhance further advancement in cardiovascular prevention and therapy through a translational research program that consists of investigators from academia and industry with multidisciplinary backgrounds acting in concert in a shared space.
Featured Scientist
Dr. Takehito Okui joined CICS in 2017 and is a research scientist in Dr. Elena Aikawa's Group, developing novel therapeutic targets against cardiovascular calcification. Takehito studies mitochondrial dynamics and lipid metabolism using in vitro and vivo calcification models, and a variety of analytical technologies such as mass spectrometry to conduct proteomic and lipidomic research. He obtained his Doctorate of Science (D.Sc.) from the Department of Integrative Bioscience and Biomedical Engineering at Waseda University where he studied molecular physiology and hematology in the laboratory of Dr. Takashi Kato. After graduation, he joined Kowa Company, Ltd., where he worked on therapeutic targets and candidate compounds for dyslipidemia in the Pharmacology Department at Tokyo New Drug Research Laboratories. Takehito led a study recently published in Arterioscler Thromb Vasc Biol. that demonstrated CROT (carnitine O-octanoyltransferase) is a novel contributing factor to vascular calcification via promoting fatty acid metabolism and mitochondrial dysfunction. CROT inhibition therefore has great potential to be an anti-fibrocalcific therapy. Takehito presented his CROT study at the annual North American Vascular Biology Organization (NAVBO 2020) where he won a poster award. In addition to science, he also enjoys playing tennis and reading mystery novels with a cup of freshly ground coffee.